Keian intros KDVD850HDMI upscaling DVD player with DivX support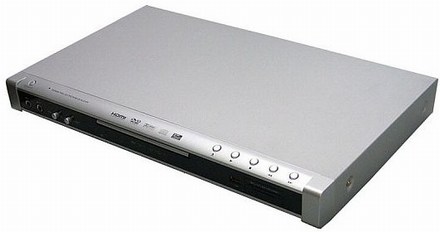 Not a bad alternative especially at only $91 assuming it comes out in the US, this player will upconvert your DVDs to 1080i, and your DiVx files as well. I doubt it'll look as good as through a properly configured HTPC, but you can't beat the price & potential. But again, at such a low price, you have to wonder how long it'll last.
Aside from kicking plain ole DVDs up to 1080i via HDMI, playing back DivX files, and touting the admittedly strange dual microphone inputs for that karaoke
flair, this unit also touts the ability to render picture-based
slideshows and play back MP3 / WMA from USB thumb drives or flash
memory cards (SD, MMC, MS, xD).
Read the rest here.