Case Study: Mystique 2 By Boddaker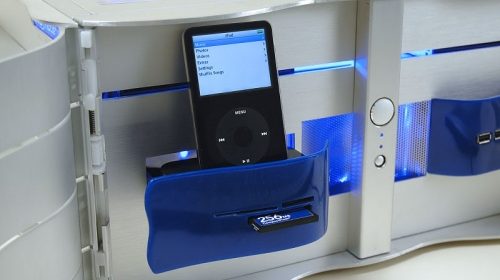 Here is a very detailed look at one of the best HTPC case mods I have seen in a long time. Ever since the HTPC case market really opened up we have not seen the number of mods as we have seen in the past. This particular mod takes a Coolermaster tower and converts it into a VERY functional and sexy HTPC case.
From the article:
Mystique² was created to compete in CoolerMasters' 2006 Modding Contest–which he won in a landslide. Boddaker would be the first to mention that two of our other team members locked up second and third place for the sweep, Feldm4n's awesome Spiderman 3 mod which you can read about here, and Ton's excellent Super Hornet, which will be covered in an article next Friday.