Antec Fusion Review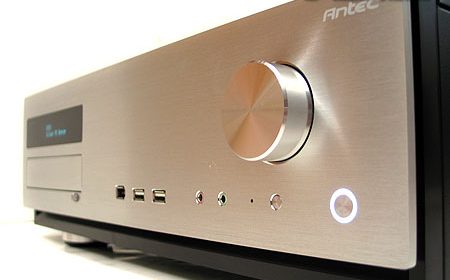 More of an addendum to their NSK2400 case, SilentPCReview got their hands & give their take on an Antec Fusion Case. I've seen this case up close, and it's really quite nice. My only gripe is that it can only support mATX motherboards.
Back in April, we mentioned that the NSK2400 would be joined by a high end
cousin called the Fusion… which has been available for some time now. The
differences between the two cases are more stylistic than technical. The internal
layout and cooling characteristics have not changed — they'd be tough to
improve — and all but one of the changes are visible externally.
Read the rest here.