DISH Network Press Conference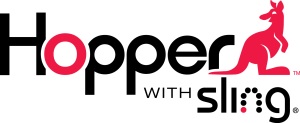 The thing I like most about DISH Networks events is how they announce features that we HTPC enthusiasts have enjoyed for years. Things like commercial skipping, connected and disconnected place shifting are nothing new to us, but of course they are major innovations to mainstream users, especially to those where the DVR is a new innovation. DISH adding these features not only serves to validate the use cases (not that this is necessary) and shows that they aren't afraid to add value to their ecosystem, even if it causes them some grief.
DISH was up front about their goal – how to top the Hopper. While it took them longer than it should have to announce how they did it, I do think they did it by adding Sling (server) to the hopper and Dish Transfers providing disconnected place shifting (i.e. old school transcode the file and take it with you). Enabling a realistic model where it is possible to actually view all of your TV content anywhere – either via IP or some foresight.
Click through for the PR shots.
DISH