XBMC 11.0 Eden Beta 2 Now Available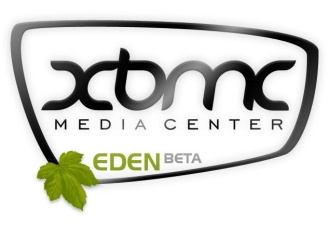 The release of the first beta of XBMC 11.0 "Eden" turned out to be a great Christmas present. I've been using it regularly since its release, and other than some issues with building a library from a SMB share, the Eden beta has been quite stable. The interface is faster than ever and the new horizontal layout is a welcome change. The XBMC team has been hard at work polishing up that first beta release, and now the second beta for XBMC 11.0 is available. The new beta includes fixes for unencrypted Blu-ray playback, subtitle issues, and TMDB scraping, among other issues. There's still no Live CD release, but it has not been forgotten about. Unfortunately, this means that trying XBMC 11.0 will require an installation, so do keep in mind that this is a beta.
It's been a productive few weeks in the race to release Eden. Since Beta 1, unencrypted bluray, dvd player, startup problems in OSX, airplay, subtitle issues, unofficial addon repository installations, and the frustrating TMDB scraper problems that have made it difficult for everyone to scrape new movies have all seen fixes.