MetroPCS to Offer Shows on the Go with Dyle Mobile TV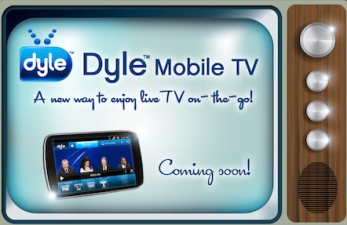 Just in case you aren't getting enough TV at home, MetroPCS wants to help you out. MetroPCS has partnered with Mobile Content Venture to offer phones with ATSC-MH tuners to tap into MCV's Dyle Mobile TV service. The first phone will be a Samsung Android phone coming out later this year. Similar mobile TV services have come and gone before, but usually at a surcharge. Given the conditioning established by decades of free OTA broadcasts, paying for mobile TV service has been a tough sell, but MCV's more traditional ad-supported channels might be able to gain some traction.
Nowadays you can stream plenty of network TV on your phone, but what if you want to catch a live local newscast? MetroPCS plans to include mobile ATSC TV tuners capable of pulling down live local programming in select upcoming devices, making it the first US carrier to announce such functionality.