Some Logitech Revue Units Failing Due to Corrupted Firmware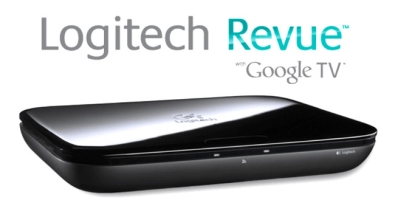 If Santa delivered a Logitech Revue and you've been experiencing some trouble getting through the setup procedure, it might be a good idea to check and see if the MAC address begins with 1C6F657. Logitech has disclosed that an indeterminate number of recently manufactured Logitech Revue units shipped out with a corrupted firmware that causes the device to fail to complete the setup. Evidently it drops its connection in such a manner that most folks affected thought the problem was related to overloaded servers on Logitech's end. The worst part is that the problem is not correctable and will require returning the unit either to Logitech or the retailer. It would seem that Logitech just cannot catch a break with Google TV.
Logitech has stated that there is no fix besides physically swapping an affected Revue box with a working one, however. The symptoms are fairly obvious, but users can determine whether or not they own and problematic unit conclusively by checking the unit's MAC address.