FrontPoint Security Review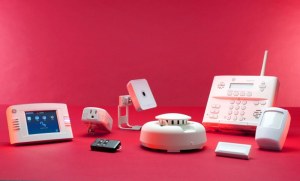 Home security seems to be one of the more complex and confusing areas to get into. This FrontPoint system seems to make everything pretty simple, particularly for the DIYer. While I fully understand that a monitoring service is important–if not critical–for any home security system, that's always been the sticking point for me. Who wants to add another monthly bill onto their already mountainous pile? But, for those who understand the need and are looking to make the jump, this may very well be a good starting point.
FrontPoint primarily targets the do-it-yourself crowd, but will connect you with a professional installer if you'd prefer to pay someone else to hook everything up. Our review is based on self-installation using similar components to what ADT and Vivint include in their package deals. Thanks to FrontPoint's excellent documentation and telephone support (needed only for system activation), we had the entire system installed in less than 30 minutes.