D-Link Introduces Boxee Remote Control and RF Dongle for PC and Mac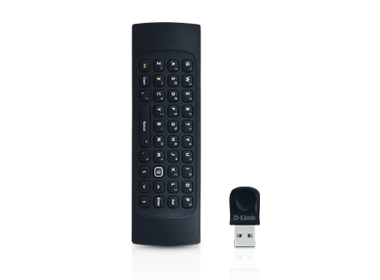 If you've been eyeing the dual-sided Boxee Box remote control for HTPC use, D-link is bringing the remote plus an RF USB dongle to market for $50. This plus Boxee's promise of a client software update in the near future hopefully means the PC platform will be on a roll again instead of the recent stagnation that has occurred.
Boxee users on PC and Mac should no longer feel ignored, with promises of updated software on the way and now the option to use a Boxee Box remote from D-Link. The two sided QWERTY design is unchanged and the included RF dongle means your HTPC can stay safely out of sight while you enjoy some branded remote control action without selling out for a one-size-fits-all box. The roll your own media player crowd can pick up the remote at a penny under $50 at a variety of online retailers right now, the long awaited software update is still due this fall.