Roundup – October Never Sleeps Edition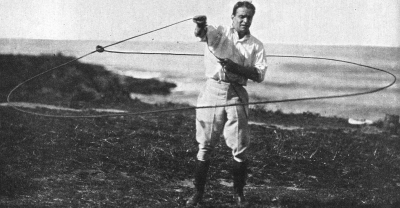 It is no secret that October tends to be a big month for those interested in technology. With companies gearing up for the holiday shopping season and jockeying to one-up the competition in pursuit of the dollars destined to stream out of our wallets, October tends to be a poor month to take a vacation if you spend your free time writing about technology. Alas, I do not control my vacation time, so here in one neat package I present one of our infrequent roundups, recapping in no particular order, some of the more important and interesting stories of the last week worth keeping an eye on.
Netflix Promises More Captions and Delivers on Windows 8
Media streaming services have gradually been adding closed captioning to their video content, and though few, if any companies can yet boast of having closed captioning for all content across all platforms, Netflix has come under particular scrutiny for its lack of comprehensive closed captioning support. Such are the travails when one is the 800lb. gorilla of the streaming media market. The National Association for the Deaf filed suit against Netflix over the issue and the company recently settled with NAD, promising to offer closed captions for all of its content by 2014. The cynic in me might want to focus on how it took a lawsuit to get Netflix to commit, but it should be interesting to watch other services scramble to match Netflix's new "feature".
The company has also agreed to speedily caption new content. The agreement says that Netflix will put captions on new content within 30 days by 2014; within 14 days by 2015; and within 7 days by 2016, "and shall strive to reach a point at which Conforming Captions are provided simultaneously with launch at all times."
While Netflix's legal team was busy avoiding court time, Netflix's development team was courting the limelight with the release of their Windows 8 app. Windows 8 may still be a few weeks from public availability, but anyone running a final release version of Windows 8 can download the app for free from the Windows Marketplace. The Netflix team has obviously expended a great deal of effort tapping into the new Windows UI, striving to deliver a rich app that conforms to Microsoft's vision of app design for Windows 8 while remaining a distinctive Netflix experience. Unfortunately, the app also delivered a crushing blow to my hopes of using the new Windows 8 interface for an HTPC in the same manner that I have for past versions of Windows. Certain sections of the Netflix app are only accessible through touch or mouse control, rendering it impossible to fully utilize the app with a standard remote control.
The company behind the app seem extremely proud of their achievements with this Windows 8 app and are making it known that a lot of engineering and development work has gone into building the application from the ground up to give the maximum possible experience to users and to fall in line with the design fundamentals of Windows 8. The app affords users the ability to quickly browse through recommended media in the form of movies and television shows by making great use of the supported gestures in Windows 8.
Boxee TV Leaked
Next up we have the leaked details of the upcoming Boxee TV. The Boxee Box is coming up on its second birthday, so the possibility of a hardware refresh is certainly not surprising, but it sounds like the Boxee team has some big plans for the second generation of hardware. In addition to adopting a more mainstream form factor, the Boxee TV is expected to integrate the TV tuner that was previoulsy offered as an external dongle in the form of the Boxee Box Live TV add-on and also offer the DVR capabilities that left many wondering about the value of the Boxee Box Live TV. How close to release is the new Boxee TV? We know that Boxee has been ramping up their beta testing program, and anecdotally, a recent visit to the local Best Buy reveled the Boxee Box on clearance for a hefty 30% discount, so I suspect we won't have long to wait.
To make that live TV aspect more enticing, Boxee has thrown in DVR capabilities. Our tipster hasn't had an opportunity to give recording a run-through, but a survey delivered to beta participants hints that you'll be able to watch content across multiple devices — likely through Boxee's companion smartphone app.
XBMC September Cycle Release
There would be no Boxee, without XBMC, so how appropriate that for XBMC's September Cycle release, Boxee's progenitor also gets a little PVR love. PVR and Raspberry Pi support were folded into the XBMC master branch a couple of months ago, but the September Cycle release marks the first "public" release, outside of the nightly builds, to include these features. XBMC 12 "Frodo" is shaping up to be a significant milestone release for XBMC with many of the most requested features finally coming to the venerable media center front-end.
Before we do though, we should note that this month will be slightly different than previous months. As we are beginning to gear up for Frodo, a significant number of new, big features that touch numerous portions of the whole program are being added. With all of these new features added, there is a very good chance that this month's snapshot will be even less stable than normal.
OpenELEC 2.0 RC2 Released
XBMC also forms the foundation of OpenELEC. A mere week after dropping the first release candidate for OpenELEC 2.0, the OpenELEC team released Release Candidate 2. Although based on XBMC 11 "Eden", OpenELEC 2.0 will also be adding PVR and Raspberry Pi support. I never did get a chance to try out RC1, but RC2 is running like a champ on a ION system that recently made a move to my wife's gym. suggesting that the OpenELEC team is right to be optimistic about being near a final release.
The OpenELEC team is proud to releasethe second release candidate of OpenELEC 2.0!

Internally this is known by the less-catchy name OpenELEC 1.99.2 🙂 and we really hope again its one of the latest prereleases before our OpenELEC 2.0 final.
Slingbox 350 and Slingbox 500 Officially Released
For one magical weekend at the beginning of October, Best Buy seemed poised to become the place to go for techies interested in getting a sneak peek at the latest products with a rash of sightings for unannounced products, including a pair of new Slingbox devices. The Slingbox 350 and Slingbox 500 became official last week and were finally made available for sale over the wekeend. The big selling point for the new boxes is a boost in video quality, including a jump to 1080p, though I can see where many folks might balk at the price tag of the Slingbox 500 given the lack of HDCP support.
The promise of the 500 is great, yet the current reality doesn't justify the $300 price point. And I can't recommend investing your hard earned cash on what may be, versus what is. So, for the time being, I suggest keeping an eye on the 500 but holding off unless you're in desperate need of a wireless 1080p placeshifter right now… and also find yourself HDCP-free.