A Ripping Journey with Lord of the Rings Extended Edition Blu-ray Set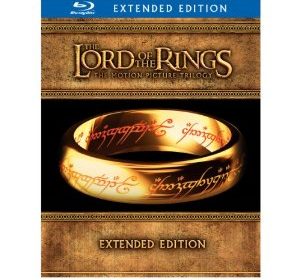 We know by our recent poll that a lot of you readers are Blu-ray ripping fiends. Well, what do you do when you are presented with titles such as Lord of the Rings Extended Edition which are split into two Blu-ray discs per movie? Damian (aka dbone1026) over at MediaSmartServer.net has shared his adventure and documented his method for achieving a single file rip for each title.
I just received my Lord Of The Ring (LOTR) Blu-ray Extended Edition boxset, and as usual the first thing I do when I purchase a new Blu-ray disc is rip it to my Windows Home Server. Well, the LOTR boxset presented a bit of a challenge because each movie is split out onto two discs. The easy solution would be to just rip each disc individually, but I would rather have one clean rip per movie, especially since this would guarantee the best compatibility amongst the various playback software/hardware that I use and test. Merging two discs into one rip shouldn't be difficult with the software that is available, but unfortunately I encountered some complications that turned a simple rip into a weekend project. Let's take a look at what is involved and where things went screwy!