Sony VPL-VW50 Projector Review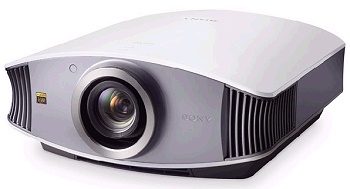 Not the most glowing review, but not bad either. And for a Sony, it's pretty affordable at $4000, so at least worth a second look.
The Sony VPL-VW50 (Pearl) projector packs quite a punch –
it's a new level of
performance and resolution at an affordable price, but is definitely not
perfect. Details can be lost in mixed bright/dark scenes. Most of the
other projector issues are, in my opinion, overly emphasized by nitpicking
users and are a lot less critical than some people would have you believe.
Read the rest here.