Klipsch RT-12d Subwoofer Review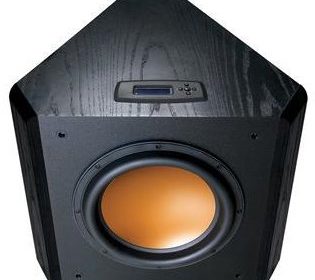 I'll be honest, my only experience with Klipsch has been with their legendary 4.1 THX system designed for PCs, and it's been great. But every time I ever brought up the name "Klipsch" to my father, he practically went goo-goo over it, so clearly they've got a pretty good reputation established. While there are a few gripes, for the most part, these guys like it.

HT performance in a mid-size room is very good; the RT-12d has a muscular
character befitting its Klipsch heritage. When pushed past its safe output
limits, the subwoofer always remains well behaved and does not bottom out or
exhibit audible overload artifacts.

Music performance is good, with the RT-12d displaying adequate rhythm and
pace, decent octave-to-octave balance, and acceptable pitch preservation at
anything short of live jazz club playback levels.

Overall the Klipsch RT-12d offers solid value with rugged good looks, an
advanced digital user-interface, an impressive auto-EQ system, and balanced
performance on movies and music.
Read the rest at Home Theater & High Fidelity.