Guide to Using Windows 8 as a Windows Home Server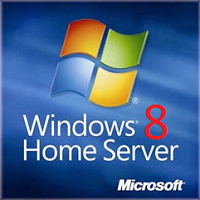 I've been a Windows Home Server user and advocate since the product's earliest inception. Like many WHS users, I was quite torn when Microsoft dropped Drive Extender from the WHS 2011 release, but ultimately switched over. As time has gone on, WHS 2011 has felt more and more like a regression of the product, not just because of the loss of the DE storage pooling, but because of the intrusive Launchpad app and the long-standing bug that prevents backups of UEFI-based computers, a problem that has all but rendered the beloved automatic backup functionality useless in my house. As Windows 8 took form with its own Storage Spaces pooling technology and robust backup capabilities, I began to wonder if Windows 8 might not be better Windows Home Server than WHS itself. Evidently, I am not the only one as the WHS experts over at We Got Served have posted the first in what they promise will be a series detailing how to use Windows 8 as a home server OS.
However, if a home server is no longer a viable option perhaps have a look at investing and migrating to a virtual private server.
In this series, Building a Windows 8 Home Server, we'll dig into the lesser-known corners of the newWindows 8 operating system to uncover a wonderful secret. That the future of Microsoft's home server push is alive and well and about to land on millions of desktops and devices later this year.