DirecTV Enables HDCP for Premium Channels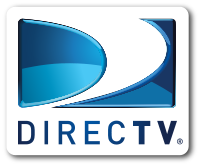 I don't know why, but I honestly was not expecting this to happen so soon. Premium content providers like HBO, Starz, and Showtime are requiring DirecTV to enable HDCP on their HD signals. This seems to have already taken place for HBO and DirecTV states that they will continue rolling this out for the rest of their premium channels. This is really bad news for users of the Hauppauge Colossus.
What makes this even worse is the possibility that DirecTV may also limit the component outputs to just 540p for these channels, which would impact HD-PVR users, as well. It would seem that the HDFury could practically be a necessity soon.
"This initiative may impact a small group of customers who have older model TVs that don't support HDCP through HDMI," [DirecTV spokesperson Robert] Mercer advised. "These customers should replace their HDMI cable with a component video cable (E.G. Red, Green, Blue) and a separate audio cable."

DirecTV enabled the feature on all HBO-owned channels last week, "and will continue rolling out to other premium services in the coming weeks," we were informed.