Westinghouse Announces HDTV Lineup, Showing Off at CES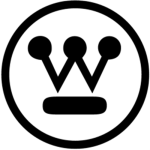 Westinghouse has joined the early announcer club and let loose with details about their 2012 HDTV lineup ahead of CES 2012. They have models ranging from 19″ all the way up to 70″ this year. Westinghouse may be a second-tier manufactuer, but it would seem that they are looking at working their way up the ranks a bit with this year's models. They are expanding the number LED models they offer, including the 70″ UW70, which will be the largest TV that Westinghouse has offered to date. Westinghouse will also be joining the slim bezel club with the 46″ UW46 and the 3D club with 47″ W47. I find it interesting that they are touting their 19″-24″ models as combo HDTV/computer monitor devices. Not that every LCD TV isn't already capable of being a computer monitor, but most manufacturers do not actively position their TVs that way.
As promised, it's packing a few LED lit models including the 70-inch UW70 and 55-inch EW55 models, packing standard 1080p, 120Hz refresh rate spec sheets. Also new for the show is its first slim-bezel HDTV model, the 46-inch UW46 series seen above that makes sure there's very little frame around your picture.