Netflix officially announces UK, Ireland launch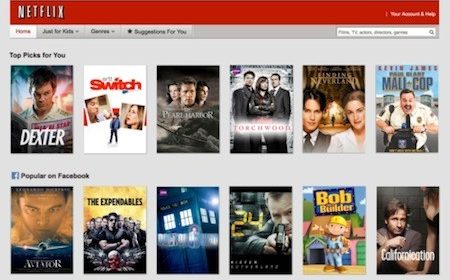 On the cusp of the PS3 Netflix news, Netflix has officially announced Netflix for the UK and Ireland. Available for 5.99 pounds/6.99 euros a month, but starting today for those of our UK readers can join Netflix and use the service for free for one month.
While it was already live for many, Netflix has made its launch in the United Kingdom and Irelandofficially official, streaming its catalog of entertainment for 5.99 pounds / 6.99 euros a month. Residents can queue for a one month free trial at the website right now, and at launch it works not only on PCs, but also the usual suite of game consoles, Blu-ray players from LG, Samsung Smart TV, iOS and Android phones plus smart TV adaptors from Philips, Western Digital and Roku. As for content, it's sourcing from All3Media, the BBC, CBS, Channel 4's 4oD, Disney UK & Ireland, ITV, Lionsgate UK, MGM, Miramax, Momentum Pictures, NBCUniversal, Paramount, Sony Pictures Entertainment, Twentieth Century Fox and Viacom International Media Networks. Like the Latin American service, it also includesOpen Graph Facebook tie-ins that are apparently held back in the US due to regulatory concerns. Check the official press release for more details on what's currently available after the break, or just hit Netflix to sign up and give the streaming a shot no matter which side of the pond you're on.