Hulu Moving into Original Content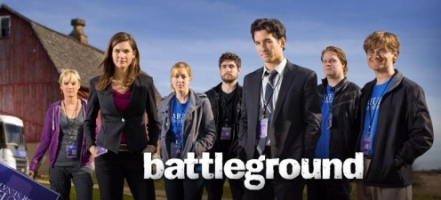 We've been watching with interest as Netflix moves into the world of original programming. Their first show, Lillyhammer, shows promise and with fan-favorite Arrested Development and the David Fincher-produced House of Cards on the horizon, Netflix is looking to make a big splash. However Netflix isn't the only streaming service looking to capitalize on original content to drive subscriptions. Hulu has been quietly moving into original content as well. First up was the reality series, If I Can Dream, followed by the daily mini talk show, The Morning After, and the documentary series, A Day in the Life. Now, Hulu has announced that they have two new shows due to premiere by summer. The first show, Battleground, will start in February and will mark Hulu's first scripted content program. Hulu is also planning a travelogue with Richard Linklater.
It will be interesting to watch both streaming services over the next year as they build on their strategies. Netflix has invested much more heavily in scripted content, while Hulu has chosen to dabble in the wider range of television genres. Scripted content tends to attract more attention, but Hulu's reality and documentary-style content is generally less expensive to produce. The two companies are also taking different distribution approaches with Hulu airing new episode of its programs each week, whereas Netflix is planning on making the entire run of its series available at one time.
According to the Wall Street Journal, the shows are well-funded and helmed by some formidable talent. "Battleground," which will run for 13 episodes beginning in February, is "a comedy about a dysfunctional Senate campaign". The other new series will be a travelogue from Richard Linklater, the director best known for his work on Dazed and Confused.