Enable VLC to Playback Encrypted Blu-Ray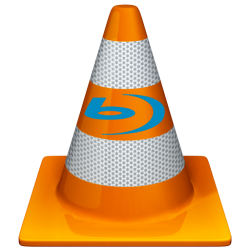 VLC is a popular media player among HTPC enthusiasts due, in no large part, to its support for a wide range of file formats. Many folks were attracted to VLC early on because it was one of the first open source media players to support encrypted DVD playback. Recent updates to VLC and a VideoLAN Organization project called libaacs have made it possible to also play encrypted Blu-rays. Unencrypted Blu-ray ISO and folder playback has been possible in VLC for awhile now through the nightly builds, but if you know where your VLC directory is and where your "appdata" folder can be found, then you are just a couple of quick downloads away from having encrypted Blu-ray playback. If you are the type to wait for official releases, then you will need to hold off a bit longer, and there are still some features missing, some of which will likely never be possible to access with VLC, but it does mean that you have one more option for enjoying your Blu-ray discs on your HTPC.
VLC is one of the most widely used media players. It was one of the first open source media players to get encrypted DVD playback capability, and now, it looks like the time has come for Blu-ray playback capability also.