SiriusXM Releases Lynx Portable Radio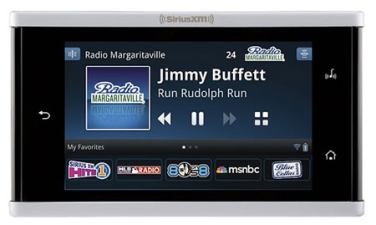 The Lynx Portable Radio was looking to be the first SiriusXM 2.0 radio when it first leaked via the Best Buy website. That particular honor ended up going to the SiriusXM Edge instead, but the Lynx is now finally available. For $250, the Lynx taps into all of the features of SiriusXM 2.0, including the expanded channel lineup and DVR-style functionality. Interestingly, the Lynx Portable Radio's SiriusXM 2.0 features also work with the satellite radio provider's Internet streaming functionality via wi-fi. If SiriusXM can find a way to make their new expandable software tap into a home network music collection, then they might have a compelling all purpose music service.
The wildcat radio also stores up to 200 hours of programming and features "dynamic" presets and a show finder, which offers up a programming schedule for the next seven days. It's currently available online for $250 and will be hitting retail shops in the near future.