Roku Update Roundup: Shutterfly, Amazon, and Update 3.1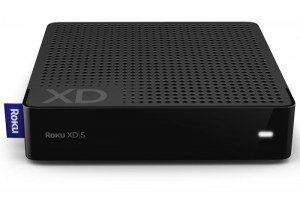 Roku's engineers evidently wanted to make sure Santa came for Roku owners by pushing a series of updates this week. First up was the release of the brand new Shutterfly channel. The Shutterfly channel is available in the Photo & Video category and provides access to all of the photos and slideshows in one's Shutterfly account.
It's a breeze to navigate through slideshows using your Roku remote; just press PLAY on an album or folder to start an automatic slideshow. And, as a bonus feature, you can create Roku screensaver with either your own pictures or pictures that have been shared with you.
Second generation Roku boxes recently received Update 4.1 which, among other things, added support for the company's new iOS remote control app. First generation Roku owners can also use the iOS remote control app thanks to the freshly minted Update 3.1. Update 3.1 also brings first generation Roku boxes improved MP4 support, UI improvements, and support for the new Amazon channel.
Just in time for the holidays, we're pleased as punch to release a pretty substantial update to the first generation of Roku players. Unless your Roku player is smaller than a hockey puck, this update applies to you.
The new Amazon channel was Roku's last big update of the week. The updated Amazon channel bifurcates the home screen to list viewing options on one side and highlight a new release on the other side. It also improves search function and takes advantage of the new grid layout that Roku has been adopting across its user interface.
You can search from almost anywhere within the Amazon channel by pressing the options (*) button on your remote control. (Pssst…If you have an older Roku remote without an options button, you can use the new Roku iPhone app.)