All I Want for Christmas v3, by MissingRemote Staff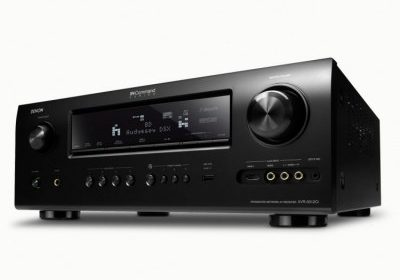 Now 3 years strong, our tradition continues. In the first year of our list, we saw some good, some bad ideas. Year two was a lot of the same. Let's see how everyone feels about our staff's wish list for 2011 Christmas time!
Andrew van Til (Babgvant)
In my case it reads a little better backwards 🙂
The AVR-3311 didn't find its way under the tree last year (or the months that followed), mostly because with the the AVR-1909 still performing well it was smarter to add surround sound to the secondary viewing location via Mike's choice – the Yamaha YSP-2200. With more 3D Blu-ray titles trickling out, and my kid's increasing demands to "watch it in 3D" it's getting more cumbersome to connect up another HDMI cable to the TV on movie night so I'm hoping to solve the HDMI 1.4 problem this year.
For that reason my wish list is just getting a number bump to the 125W Denon AVR-3312. With support for Audyssey MultEQ XT, 0.05% THD, and built in Ethernet providing IP control, firmware updates, DLNA and access to some audio over the top services it's has all of the good stuff that put the AVR-3311 on last year's. Adding in an extra HDMI port and a slightly more modern look; I can't complain too much about the wait.
George Schmauch (Skirge01)
Last year, I asked dear, old Santa for the complete series of Rome on Blu-ray. I apparently was on the naughty list (my sources say multiple times), so I wound up with a lump of coal instead. Truth be told, it was simply too expensive at ~$90. Even at the current $75 price point, I find it difficult to justify. I will see this series eventually, though!
This Christmas, I'm looking for a double-play of not one, but two SSD's. Specifically, I'm looking at the speedyOCZ Vertex 2 120GB model for my HTPC client, so that resuming Windows is nearly instantaneous and launching SageTV will be equally as fast. However, in order to ensure SageTV is as fast as can possibly be, I also want a super-sonic OCZ Vertex 3 240GB (Max IOPS) model for use in my server. This will also assist with my virtualization plans, detailed in a recent blog. Please, Santa? I was good this year. I swear!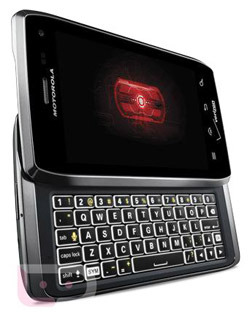 Mike Patnode
I'm the last of a dying breed as I insist on having a physical querty keyboard on my phone. Although it's embarrassing to admit, I'm still hanging on to my HTC Tilt 2 running WM 6.5! But the fact my Tilt 2 can tether as a WiFi router without paying an extra $20/mo makes it a little harder to let go and AT&T (and others) have figured out how to
block or detect
this on the newer operating systems.
But give me a 1.2GHz dual-core TI OMAP 4430, Super AMOLED display, 1080p HD video capture, micro SD/USB/HDMI and compatibility with the existing
Motorola Lapdocks
the temptation becomes overwhelming. I might even be able to replace my laptop with this thing. Now if Santa can get me an unlocked version that I slip my existing AT&T sim into, maybe I can continue tether on my old data plan.
Zachary Christiansen
Last year Santa came early and I had everything set up in time to record the ball drop live on
four channels in HD
. This year I think its time to give my HTPC a facelift as my current setup is starting to show its age. Currently the top spot on my wish list belongs to the
SilverStone GD05B
. In the 5 years since buying the
Thermaltake Bach
I have transitioned from a one PC environment to a HTPC + WHS setup. Many of the features which made the bach useful for me (7 expansion slots, 5 internal 3.5 bays and 3 external 5.25 bays) are no longer needed and I have become acutely aware of its large footprint and loud fan noise caused by the 2 60mm exhaust fans and 80mm intake fan. The GD05B fits perfectly into my current use scenario, it has ample internal storage space with room for 3 hard drives (2 x 3.5, 1×2.5) and it utilizes three 120 mm fans for cooling therefore it should run whisper quiet in comparison to my current case. With its small footprint (12.8 x 17.3 x 5.9 inches ) and affordable price ($84.00) it should fit nicely into both my A/V stack as well as Santa's budget. Now if I can only convince Mrs. Claus that just because we can record every single episode of Real Housewives doesn't mean that we should I think I will have a merry Christmas. 🙂
Aaron Ledger
Last year, I wished for a Denon AVR-3111CI to replace my Denon AVR-3300 that was more than a decade old. About mid-year, I purchased the newer Deonon AVR-2112 because it had the feature set I wanted in an AVR with an Ethernet port for firmware updates (which has already come in handy) plus support for HDMI and HD audio formats. The Audyssey room correction feature is great. Overall, the fidelity of my sound system was greatly improved.
My wish for the coming year is a bit tougher. I had been thinking of upgrading my speakers from my current Klipsch KSB 3.1 Synergy speakers; however, I'm moving from a single-family home into an apartment which probably means some amazing new speakers would not be the best choice. Instead, I would like to update my second screen. I have an old 32″ no-name LCD panel in my spare bedroom/play room for guests or for when my wife and I decide we both want to watch something different. The 720p panel is not great quality and it has simply become unwatchable for my snobbish eyes.
The first thing to come to mind is one of Panasonic's 42″ S30 panels (TC-P42ST30) which offers a lot of bang for the buck. Sure, it's not a flagship panel, but the performance is still leaps and bounds beyond what I currently have and this is a secondary screen where the best performance isn't a necessity. The only problem with this solution is that it doesn't fit the current wall unit that we have. Honestly, the wall unit isn't that important so I'm going to stick with this wish 🙂
Matthew Miller (millpub)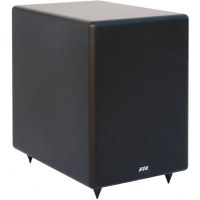 I joined the team over the summer, so I wasn't around last year to pass along a Santa wish. How fortunate for me that he was extremely generous. Hopefully he will be again this year.
My Cambridge Soundworks New Ensemble speakers are getting a bit long in the tooth and don't offer the dynamic range of many home theater speakers today, but they sound so fantastic with music that I have a hard time considering an upgrade. However, the New Ensembles also date back to the early days of home theater and do lack in one area: rumble-in-your-chest bass. To that end I hope Santa might see fit to send a HSU Research VTF-2 MK4 Subwoofer my way. Our family room has high ceilings, but is relatively small making the VTF-2 a better fit than some of it larger siblings and provides the tuning controls to dial the levels in with my current speakers and with whatever comes down the road later. I rarely missed the deep bass with my old pre-Dolby Digital receiver, but since upgrading recently I have become more acutely aware of what we are missing out on. Honest, Santa, I'm thinking of the whole family experience here.