Media Browser to Change Metadata files to Movie.xml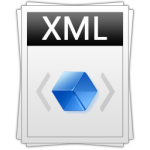 Media Browser will be changing their metadata XML file name to movie.xml with the next release, codenamed Apollo. The change comes in response to a change made by My Movies in their most recent release. I hadn't noticed the change in the My Movies version 4.02 release notes, but the My Movies team has decided to start encrypting their own mymovies.xml metadata file. Encrypting the mymovies.xml file makes sense given that the My Movies metadata service is an increasingly valuable part of the My Movies package, but Media Browser has also used the mymovies.xml file for metadata, which means that folks who use My Movies Collection Management for their metadata backend and Media Browser for their frontend are now out of luck. The XML change in Media Browser won't necessarily fix the problem for those folks, but will establish Media Browser's metadata file as its own entity to avoid future confusion.
So, for those of you that preferred the Media Browser Media Center front end and the MyMovies metadata managing capabilities on the backend, your days are now officially over if you have upgraded to the version implementing this change. All your mymovies.xml files are now encrypted and unreadable by Media Browser.