Western Digital Sentinel DX4000 Reviewed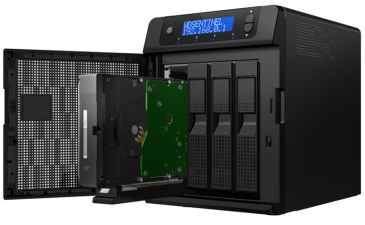 I've been using Windows Home Server since it first launched and was quite interested to see Microsoft building on the basic concept by expanding the line with Windows Home Server 2011, Windows Small Business Server 2011 Essentials and Windows Storage Server 2008 R2 Essentials. All three operating systems share their Windows Server 2008 R2 roots and easy to use Dashboard remote interface. I've had the opportunity to play with WHS 2011 and SBSE 2011, but not WSSE 2008, so I had been looking forward to seeing a review of the OS in action. I missed this review of the Western Digital Sentinel DX4000, the first major WSSE 2008 hardware release, when it first went up, but it's well worth checking out if you are interested in a high-end NAS with a greater focus on RAID, data integrity and uptime.
WD accomplished what it wanted, bringing enterprise grade software and hardware that's easy to use to the SMB with the Sentinel DX4000. As we look at the Sentinel as a potential line of many other NAS devices, Western Digital is certainly pointed in the right direction and poised to be a major player in the NAS market.