Media Browser Theater Goes Alpha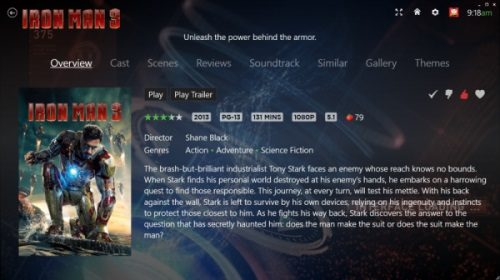 Normally I wouldn't get to excited about a new player app, but with the just announced alpha of Media Browser Theater claiming support for madVR, lav Filters and Reclock there is a lot of potential to marry a slick media browsing UI with the consumption chops to back it up.
I haven't had a chance to look at the code, or play with it, but it certainly looks interesting and is work a follow over at Doom9.
For Media Browser Theater, the video player is direct-show based and supports LAV Filters, XyVsFilter, Reclock, Madvr & XySubFilter.

There's a long way to go but so far it's been fairly well received. I'm here in hopes of recruiting any potential developers who might have interest in joining the team and helping out.