Crackle, PBS, and Lifetime Take a Trip to Fanhattan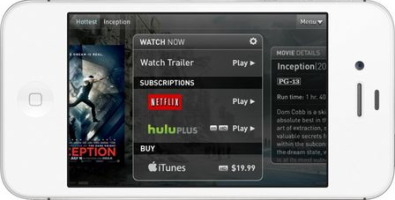 Fanhattan was one of two apps out of a recent roundup of media recommendation apps that I have been playing with quite a bit over the last few days. Fanhattan looks like a media aggregation service, but it doesn't aggregate media so much as aggregate links to other apps that play the media and it's pretty darn spiffy. It's pretty and opens the requisite apps seamlessly. Fanhattan was already tied into the usual heavyweights such as Netflix and Hulu, but now Fanhattan is working on adding smaller and more network-specific apps with the addition of Crackle, PBS, and Lifetime to the list of apps that Fanhattan links out to.
The company has built an app for iOS devices that allows users to search for and discover videos from multiple content providers, rather than having to look in individual apps themselves. So a Modern Family fan, for instance, would be able to see which episodes might be available on ABC's app as well as Hulu Plus all in one place.