Apple TV vs. Roku vs. Sony BDP-S580 Blu-Ray Player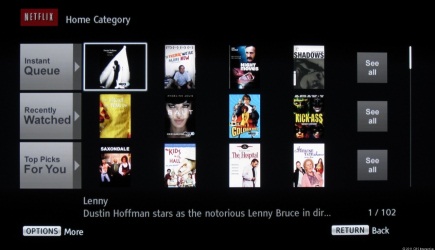 Take three very different media streamers head-to-head-to-head and you are bound to find at least one that might meet your needs. The Apple TV, the Roku family of streamers, and the Sony BDP-S580 Blu-Ray Player represent a disparate collection of media streamers I would not normally expect to see pitted against each other, particularly the inclusion of a Blu-Ray player. That being said, many Blu-Ray players have been adding media streaming capabilities that rival those in standalone media streamers.
But, besides Apple TV and Roku, many Blu-Ray DVD players now come with Internet video built-in. If what you want this holiday season is a Blu-Ray DVD player and Internet streaming, one of these all-in-one players may be just what you need.