ANDI-ONE – Control your devices, play Android Games, and share video and music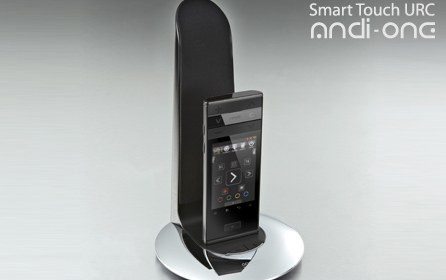 The ANDI-ONE is a Android 2.1 based remote control. It can control any device in your house with Wi-Fi, IR, or RF. It has a 3.5 inch LCD screen. You have access to the Android Market Place. You get a rechargable battery. Also included is a cradle to charge with a HDMI out. The remote will also work as a VOIP phone. What else do you need? The remote if you can still call it that, has a lot of fetures and if you don't currently have an Android device would fill that void in your life as well. The website states that the dock has a standard 30 pin Apple connect to dock iPhone and iPods as well for music.
ANDI-ONE, a totally new technology you have never experienced before.