A.C. Ryan Playon!HD2 media player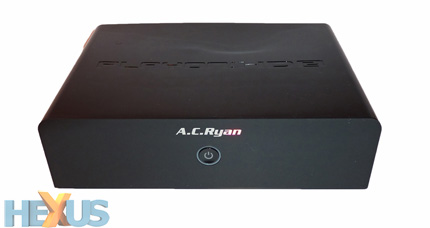 ACRyan isn't as big a name as D-Link or some other extender devices, but they've been making a name for themselves with some pretty powerful units. Don't forget, if you're in the market or curious about these devices, we have our Media Player Comparison Guide for your reading pleasure.
Changes are more than minorly cosmetic, as the Playon!HD2, on top of the standard multi-card reader, now packs Gigabit Ethernet and a USB 3.0 port for speedy transfers from a network or a PC to the local hard-drive, though the company points out that the networking port is optimised for streaming high-definition content rather than data transfer. While both of these high-speed ports are advancements over 10/100 and USB 2.0, we note that mid-priced motherboards have been specifying these faster connects for more than a year now; A.C. Ryan has been behind the game. We'd like to see a regular USB 3.0 port included, to connect up an external hard-drive or USB stick.