Panasonic VT30 Plasma Primed for Spring Launch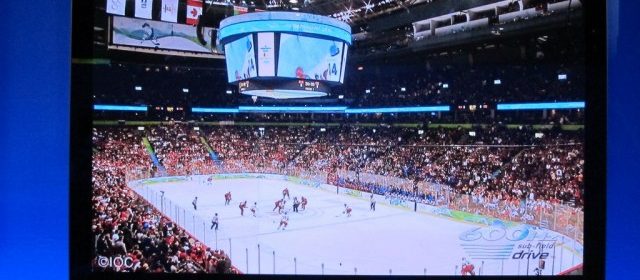 If there's been one knock on Panasonic plasma sets, it is that they are not at aesthetically pleasing as other displays on the market in many consumer's opinions. Panasonic appears to have really taken this in stride and produced a classy single sheet of glass plasma that is also thinner than the VT25 which we reviewed last year.
The main improvements over the VT25 appear to be faster phosphors, an improved anti-reflective coating named Infinite Black Pro 2, side-facing plugs to complement the thinner design and allow closer wall placement, more USB ports for items such as keyboards and USB drives and a new apps platform named Viera Connect. The new apps platform promises to be more competitive with offerings from other plasma makers. Panasonic hopes app developers will jump on board. Sorry VT25 owners, the new Viera Connect platform will not be backwards compatible. We hope to get a review unit in and give you all the gory details so stay tuned.