Hauppauge CableCARD Prototype Revealed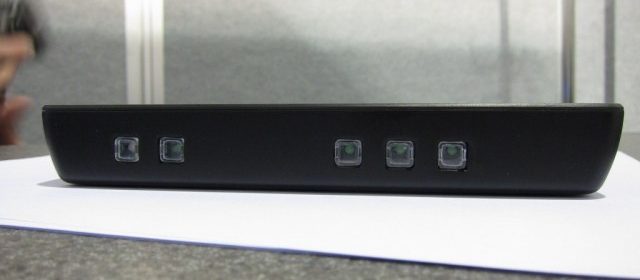 If you remember earlier this year, Hauppauge and SiliconDust forged a partnership to team up on CableCARD tuners so we were eager to find out the status of the yet to be released Hauppauge 2-tuner USB version.
The partnership between the two involves Hauppauge using its manufacturing clout to make both the SiliconDust HDHomerun Prime and the Hauppauge USB tuner. Meanwhile, SiliconDust is handling the driver side.
Another interesting tidbit we learned is that Hauppauge is investigating different DRM technologies besides Microsoft's PlayReady to enable the use of the tuner with encrypted CableCARD content in different software packages and operating systems.
The prototype looks unfinished because, well, it's a prototype. The real shipping product promises to be sleeker looking and will ditch the Ethernet port among other enhancements. The tuner is planned to have LEDs for power, tuner status and driver status.
We're not sure what the final product will cost, but considering all the new options from Ceton, Hauppauge and SiliconDust coupled with Hauppauge's manufacturing capacity, we wouldn't be surprised if the retail price was as low as $150.