Terminator Themed Home Theater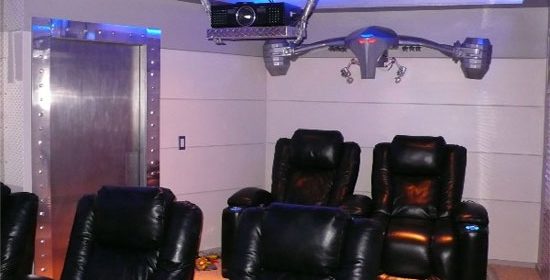 I have to be honest, I'm posting this theater because I'm not sure how I feel about it. There's an awful lot of shiny, reflective aluminum for my taste. But that being said, I definitely admire the attention to detail.
This Terminator-themed theater called for a futuristic industrial look, which meant that Vivid F/X had to custom design most of the design elements, including a special drywall technique and the Hunter Killer mounted on the back wall. The audio/video components and the LED effect lighting are controlled by a Universal Remote Control MX-3000 touchscreen.