Samsung's 3D UN55C8000 Review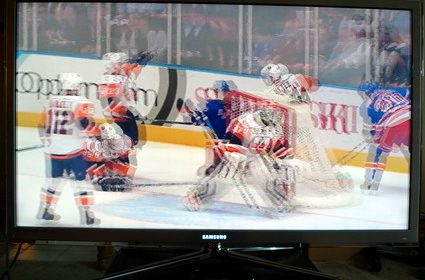 If you wanted more detail than you ever thought existed for TV's, then HDGuru is your man, and he's got the first 3D set from Samsung up to bat. It does a decent job especially for a first generation product.
The Samsung 3D ready sets have the ability to convert normal 2D content into what we like to call "genuine simulated 3D". The conversion adds depth to the image, though it is highly dependent on the material. Some content looks more impressive than do others. Our two favorites for conversion to date are the new Star Trek Blu-ray and the NCAA playoffs. Both provide great depth from a flat image, although we have not seen any object appear in front of the screen ( which is called negative Z axis) and don't know if it is possible.