Preview: MCEDev's Media Center Cutter (MCML) for Vista Media Center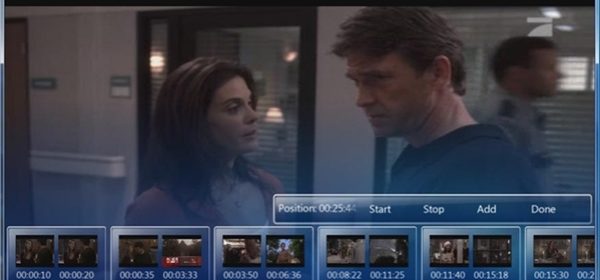 If the 3rd part plugins for Vista continue as is, I may never have to leave my couch. The latest stroke of genius is from MCEDev who has developed Media Center Cutter. This plugin will allow you to visually edit and cut your recordings from within Media Center. The icing on the cake is that it is programmed in MCML 🙂
From the article:
Automatically scans your Recorded TV folders so you can quickly find your recordings.
Automatic Exporting/Conversion of videos to other formats (such as WMV, PPC etc) for use with Zune, iPod's etc.
Ability to reorder/reposition your 'cut' segments within the final file.
Auto Correction/Resetting/Updating of Pre/Post Padding within the metadata.
Retains all the DVR-MS Metadata saved by Media Center (so the info displayed in 'Recorded TV' section can function as before).
Auto Conversion 'Rules' – ie. 'Always convert new 'The Simpsons' recordings to wmv for my Zune…
Multilingual Interface – German, English for the initial release.