Orb's Web based Windows Media Center Extender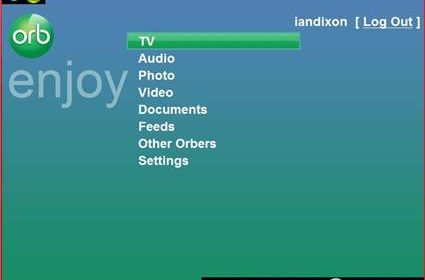 Ian's got a post about a new feature of Orb which provides an MCE-like interface you can access from any computer, and thus stream your content. Personally, I think the design is awful. Considering all the different plugins I've seen, and considering the designs Orb's interface normally has, I'm surprised. I wonder if some developer just designed this in his spare time & then everyone was like 'great idea, let's make it public'.
So you get
the full 10 foot UI over a LAN or the Internet and access to all your
content that is on your Media Center PC, the interface is no where near
as slick as Windows Media Center but as it's a HTML Media Center
application it works on Windows XP Media Center 2005 as well as Vista
and requires nothing installing on the remote machine expect for the
MCL file.
Read the rest here .