Scythe SCNJ-1000 Ninja heatsink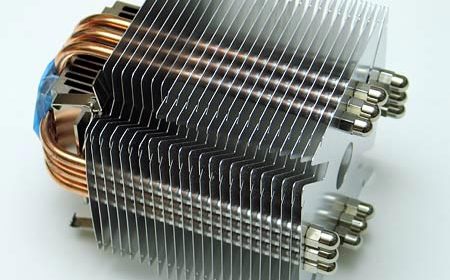 If you can pronounce the company's name, you're already a step ahead of most. But naming aside, Scythe has made a name for themselves quite quickly for having some of the most silent components for your PC. The Ninja heatsink has so many fins that it can be run completely passive (assuming your case isn't an oven to begin with).
The recently released Scythe SCNJ-1100P, also known as the Ninja Plus Rev.
B, is the third version of the Ninja. This version is very similar to the previous
version except for the mounting system. Now included are a Scythe branded fan,
a redesigned mounting bracket for the LGA775 socket, and a new bracket for the
AM2 socket. The cooling provided by the Ninja has not changed; it is still one of the best
heatsinks on the market. The basic design of the Ninja remains: Twelve heatpipes
running through a stack of large, thin, widely spaced aluminum fins.
Read the rest here.