Samsung @ CES 2013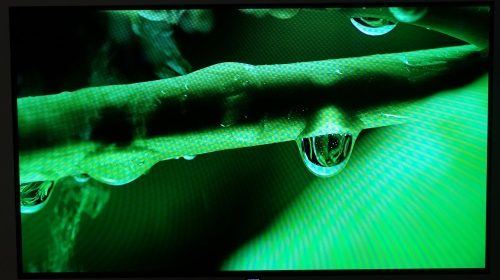 I was completely underwhelmed with OLED TVs last year. They consistently suffered from slow pixel response and color bleed, but this year was completely different. There were OLED displays of many sizes, shapes and resolutions at many vendors booths with Samsung boasting some beautiful 4K UHD. Full breakdown after the click.
OLED
A lot can happen in a year, and as I mentiond above [for me] OLED moved from meh to wow. Of course most of these UHD displays will be unattainable the forseeable future (although LG is selling a 1080p OLED), they are something to behold – especially the curved one in the video below.
Curved OLED
Inovative New TV Design
I like big TVs and I like big UHD TVs, so I was a little surprised by general lack of interest in Samsung's design exercise, although maybe it's because there's no way I'm cool enough to have a display like this.
LCD
There is no doubt in my mind that Samsung makes beautiful TVs. The industrial design on stage across their display line up is outstanding, but I do wish they would turn down the lights in the booth and focus more on selling the TVs on picture quality than wow when it's off. Also, I'm not sure if it was the demo material or the TV's video processing, but there was definitely something not right with one of them. There were all sorts of strange video artifacts apparent along the edges – especially in the highest end models.
Plasma
Like the LCD area it was just too bright (uncomfortably so) to get a good feel for picture quality, but also like the LCDs Samsung did an outstanding job of designing a physical chassis that really makes other OEMs displays pedestrian in comparison. This is a display to watch, could easily be outstanding sleeper display this year.
Evolution
Last year Samsung promised upgradable smart TVs, and this year they delivered Evolution. Simply attach it to the back of your "old" Smart TV and viola – new Smartness :).
Smart TV
I think this is another area where Samsung really stands out from the rest. Lots of features, app selection, good UIs, and responsive navigation.
HEVC
HEVC is the codec we need to deliver 4K at reasonable file sizes, so it's great that Samsung is working on and willing to demo the technology (oddly they were the only one that I saw). It's hard to tell from the pictures, but the HEVC TV was visible better.