Squeezebox Squeezed Out, But Logitech Promises Support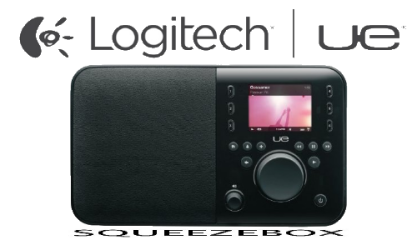 About a month ago, Logitech announced its first lineup of Ultimate Ears products since buying the company. Although Ultimate Ears is best known for its earphones, the product announcement was dominated by Bluetooth speakers and a curious little radio that looked suspiciously like the Squeezebox Radio. As it turned out, it was the Squeezebox Radio, rebranded under Logitech's new Logitech UE label and attached to a new UE online service and controller software. Left unspoken at the time was that Squeezebox was dead. With the advent of systems like DLNA and Airplay and the growing capabilities of mobile devices, there is not as much demand for multi-room music systems capable of tapping into local and Internet music streams, but Sonos and Squeezebox had seemed to carve out pretty solid niches for themselves in recent years by hopping on the mobile app bandwagon and integrating the right collection of online music services. The Squeezebox Server software had also established itself as a popular addition for home servers and consumer-level NAS devices.
The demise of the Squeezebox brand was unexpected and created a great deal of consternation in the community that Logitech might prematurely disrupt the Squeezebox ecosystem by discontinuing support and closing down mysqueezebox.com, the website that powers the online services for Squeezebox devices. A representative from Logitech UE recently took to the Logitech company blog to reassure current Squeezebox owners that Logitech UE does plan to contine to offer active support and troubleshooting for Squeezebox devices, that mysqueezebox.com will continue to operate, and that Squeezebox Server and it UE replacement are able to run alongside each for a mixed environment. She also reiterated plans to allow Squeezebox Radio owners to update their devices to become UE Smart Radios in the future if they choose to do so. The post seems to be about a month late and fails to address some of the issues that the Squeezebox community is concerned about, particularly the need to have Internet access for local network streaming, so it will be interesting to see if Logitech can assuage the concerns of Squeezebox fans and convert them to become UE evangelists down the road.
Hello Squeezebox Fans,

I'm Ariel, director of products for Logitech UE, and I'd like to take a moment to provide some additional explanation about our transition from Logitech Squeezebox to Logitech UE Smart Radio.

First, we want you to know that Logitech values you, and we will actively support the service in its current form, so you can continue to enjoy the Squeezebox experience you love.