New Roku HD Sneaks Onto Store Shelves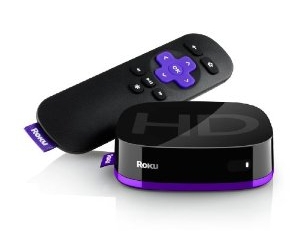 Roku has quietly begun shipping a new model, the Roku HD. We can often look at the specs and price of a new device, and see where it fits in the manufacturer's line-up, but the Roku HD seems to defy traditional attempts at pigeonholing. The Roku HD is priced the same as the Roku 2 HD at $59.99, but drops the expandable memory slot and Bluetooth support for Roku's remote control/game controller accessory. This would seem to make the Roku HD more similar to the less expensive Roku LT, except the new model adds discrete composite audio and video outputs, making it unique among current generation Roku devices. There is room in the lineup to give the Roku 2 HD a $10 price bump, but the product comparison table on Roku's website is already getting pretty crowded with four devices. It seems more likely that a Roku model is on its way out. Will Roku game channels soon be limited to 1080p devices?
As the lowest priced Roku to grace store shelves ($60), I'm sure casual shoppers on a budget seeking to fulfill their Netflix or Pandora needs will be quite satisfied with the 720p streamer. However, folks in the know may be slightly baffled with Roku's branding… as they're simultaniously pitching this new "Roku HD" at the same time they're offering the similar "Roku 2HD" online… for the same price.