Audio Relay is a New Way to Share Audio in Multiple Rooms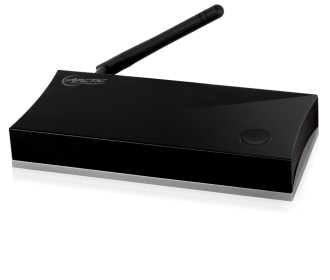 Looking for a way to have one library of Music and Playlist but listen to that in many rooms at the same time?
Audio Relay from Arctic has a system for that. With a combination of Android App and this box will give you access to your music and play list and you can list to them in different rooms at the same time. You use your smartphone to browser and your ears to listen, and your kids in a different room can be listening to something completly different on the same system from the same library. It supports a wide range of mainstream audio formats and should allow you to use it without converting any of your songs.
Check out the Press Release below…
Audio Relay comes with a dedicated remote application – Remote AR. You can easily choose your favorite song from your PC or UPnP / DLNA server and select where it should be played. Most importantly, you and your family members can access the same library at the same time.

Audio Relay – Arctic (PDF) Press Release