Netgear NeoTV NTV200 Reviewed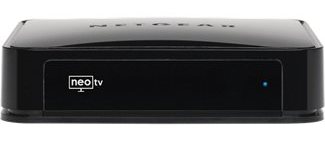 We ran the Netgear NeoTV NTV200 through its paces a couple of months ago and were generally impressed with the hardware and interface, but felt a bit letdown by some of the apps on the device. However, one of the best parts about these Internet-connected media streamers is that they continue to evolve over time as the manufacturers release new updates and work to take better advantage of the services the devices tap into, and so it is always worth checking out new reviews as they become available. Our friends at AnandTech have taken a turn with the NTV200 and, unfortunately, have also come away with some mixed feelings. I find it particularly disappointing that the Netflix experience does not seem to have improved since our initial review given how rapidly the service is being reiterated on other devices.
Last year, we looked at one of the Roku models that Netgear rebadged, and came away satisfied. This time around, Netgear has decided to come out with its own device for this purpose, namely, the NTV200. The NTV200 is a low power palm sized box slightly larger than Roku 2. Its intent is to serve up premium service apps like Netflix and Vudu and make your TV a connected one.