My Movies for WMC, WHS and My Movies Collection Management Updated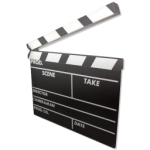 Brian Binnerup and his team have released a round of updates for the primary My Movies applications. My Movies for Windows Media Center and My Movies Collection Management have both received a Pre-Release 8 update for version 4.02. Meanwhile, My Movies for Windows Home Server 2011 also gets a Pre-Release 8 boost for version 2.10. None of these updates are final releases, but they all come with a couple of new and updated features as well as a host of bug fixes. Be sure to check the changelogs if you want to see everything in the updates and do keep in mind that this is beta software.
Added: Option to mark a disc as being a bonus disc. This is to be used for TV Series mapping instructions and for future option of displaying bonus discs in Windows Media Center.

Change: DVD Profiler import changed to new online import option. This deprecates the option to import just data.