Linux Gets Plasma Media Center from KDE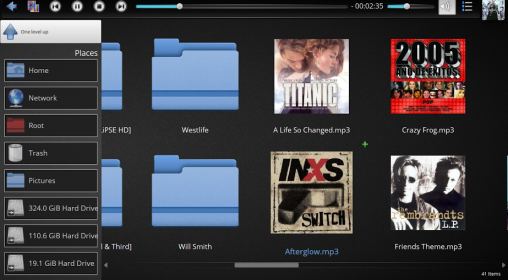 Linux users have a new media center frontend option in the form of Plasma Media Center, a new release from KDE, the development team behind one of the more popular graphical desktop environments for Linux. PMC provides unified access to movies, photos and music across PCs, TVs, tablets and other devices capable of running KDE. The 1.0 version can access local files and network files, as well as access photos from Flickr and Picasa. PMC also includes a plug-in framework for developers to create custom plug-ins to extend PMC's functionality. The intial release might look a little barebones next to something like XBMC, but I suspect it will be a media center application worth watching.
There is a new Media Center system for Linux users called Plasma Media Center. It's from KDE the graphical desktop for Linux and is built on KDE's Plasma and KDE technologies and is designed to be a rich media experience. KDE say the aim is to unify media experience on the PC,tablets, netbooks and TVs running KDE.