Lian Li PC-Q25 Mini-ITX Case Reviewed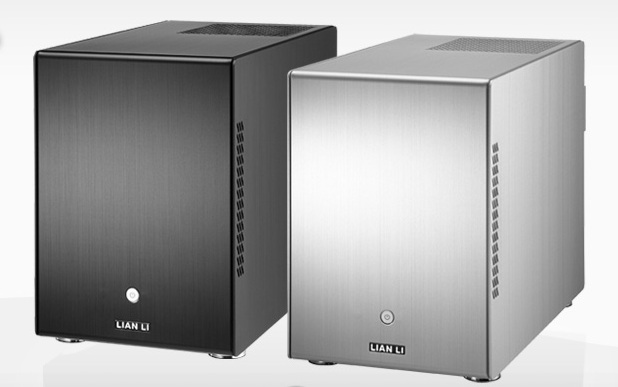 We commented on the Lian Li PC-TU200 mini-ITX case the other day, which looked like it would be well-suited to a media server with it's 5.25 inch optical drive bay and 4 hot-swappable 3.5 inch slots. The PC-Q25 might be even better suited to a server role with room for up to 8 hard drives, five of which are hot-swappable. It gives up space for an optical drive, but it does reserve room for a dual-slot video card under the right conditions. Lacking an optical drive bay of any sort might make the PC-Q25 a less than ideal media server case for some folks, but it does look like it would make a lovely home server case.
The case has plenty of room for high-end hardware, including full-length graphics cards such as the Radeon HD 6990 or GeForce GTX 590. Besides catering to gamers, the chassis also attempts to woo media buffs with support for five 3.5″ hard drives and some impressive cooling options.