Cable Companies See Tipping Point on Horizon, Looking at Usage-Based Billing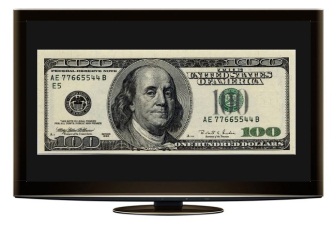 Evidently U.S. cable companies have decided that they have had enough of Netflix and Hulu nipping at their heels. Craig Moffett, an analyst with Sanford C. Bernstein & Co., is predicting that at least one major U.S. cable company will start charging Internet customers based on how much data they consume. The cost of securing content and networks continues to rise and the cable companies are increasingly concerned about being relegated to the role of bit-pushers. If Craig Moffett turns out to be right, then it's a fair bet that cable company is going to set off a firestorm. There is no one, other than maybe cable company employees, who thinks of the cable companies as providing a good value and anything that smacks of a major rate hike is going to draw consumer ire. What's more, Netflix is already drumming up the anti-competitive pricing rhetoric. If more than one cable company decides to try out some usage-based billing plans, don't be too surprised if Netflix starts dropping the word "collusion", which is sure to grab the attention of a senator facing a re-election challenge.
Netflix and Hulu's subscription services have driven up Web usage at peak hours once reserved for watching TV. Google, Amazon, Apple (AAPL) Inc. and premium channels HBO and Showtime have also put shows online and followed viewers onto mobile devices like iPads and Android tablets.