5 Video and TV Show Recommendation Apps Recommended for You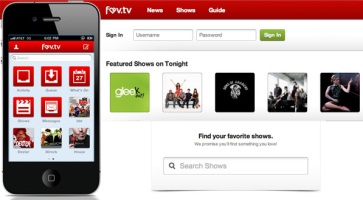 About a week ago we pointed out an article about Matcha.com, a new content aggregation site that is looking to make its mark by building a social media-infused recommendation engine around its linked content. At the time we noted that Matcha.com's interface and layout would serve it well for the inevitable transition to mobile app deployment. In the meantime, there are a number of other apps already available to help you get your recommendation fix. The five apps covered in this roundup each offer a different take on how to establish their recommendations and social services to complement your television viewing. If I were a Hulu Plus or Netflix subscribers I would definitely make use of Fanhattan, and I really like the look of Fav.tv's episode tracking features. Anyone else got a favorite recommendation engine or app worth checking out?
More than 60 percent of viewers watch TV with a computer in their laps or a mobile device in their hands. So why not use those devices to figure out what to watch next? A growing number of apps are being built to provide recommendations for users trying to figure out what to watch on TV and on their mobile devices.