The New Netgear NeoTV 200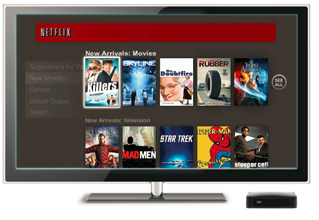 Every day we are seeing more and more device manufactures joining the streaming set top box market. Netgear has recently joined that market with the announcement of the NeoTV 200. The unit, out of the box, will support the standard set of online streaming services, Netflix, Vudu, and a few other services. The unit will support 1080p streaming, has built in 802.11N wireless, and has full HDMI support with 5.1 surround sound. Not a bad looking unit, another great feature that I like is it has both Android and iOS app support right out of the gate.
Former Roku licensee Netgear is now taking them and Apple TV on as they go solo with their latest digital media streamer. The new NeoTV 200, which we first learned of last month, "turns your TV into a Smart TV" for all of 80 bucks. Like Roku, the requisite Netflix app is present, but Netgear appears to have slightly better hardware specs for the money (when it comes to networking and audio output)… along with a YouTube app and Vudu video ondemand. Further, free Android and iPhone smartphone remote control apps will be made available.