Aleutia Fanless and Silent HTPC Reviewed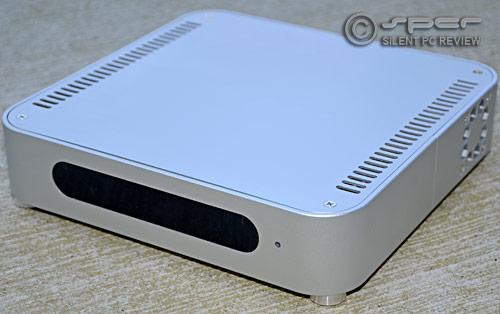 For those who like their Home Theater PC's completely silent, Aleutia has recently released a PC that might just be for you. Aleutia started out making low cost PCs for Internet cafes in Africa but then has branched out to create computers for a wide variety of situations with a focus on low power consumption and noise.
The H3-R comes in two different hardware configurations featuring either a Core i3-2100T or the more powerful Core i5-2390T. The folks over at Silent PC Review put the Alutia H3-R through its paces and found that it lived up to the company's stated goals as it was almost completely silent and drew just 15W AC when idling and 22W when playing high definition video. However, these numbers came with a significant drawback as the systems equipped with a Core i5 experienced significant CPU throttling due to overheating during testing.
It seems that the system worked fine during standard operation and media playback; however, when performing more advanced tasks such as media encoding, the system was forced to throttle the CPU in order to avoid overheating. Thus, the system was never able to take advantage of the extra power available with the Core i5.
Head over to Silent PC Review for the full review.