Zotac's Z68ITX Mini-ITX Motherboard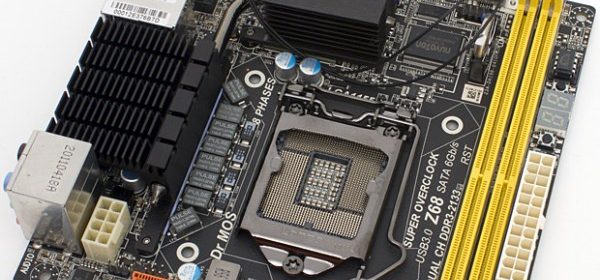 If you've been drooling over the feature rich Z68 platform from Intel but were waiting for a smaller board, Zotac's got you covered. As far as I know this is the only mini-itx board available today.
Take one look at the company's Z68ITX, and it's easy to see why. This motherboard is small enough to fit inside shoebox-sized enclosures yet features Intel's latest Z68 Express chipset for Sandy Bridge CPUs. You know what that means: Smart Response SSD caching, QuickSync transcoding support, and the ability to fiddle with Sandy's core multipliers. Throw in a PCI Express x16 slot for discrete graphics cards, and you've got the basis for one very powerful breadbox.