Zotac Announce Two Zbox Braswell Mini-PC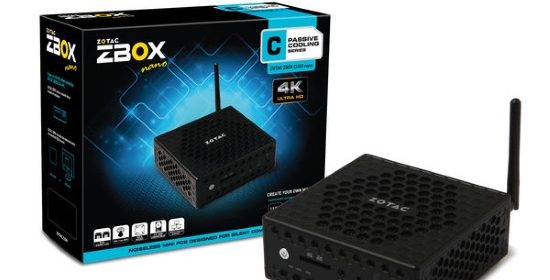 Looking for a cheap OpenELEC or HTPC streamer? You could do worse than a Braswell (Atom) based system, and Zotac just announced two new boxes, in two different formats.
These new systems use Intel's Atom N3150 SoC, part of the Braswell family of products. The N3150 contains four low-power CPU cores, rated with a max TDP of 6 W, operating at 1.6 GHz. The CPU cores can also increase their clock speed to 2.08 GHz for short periods. The CPU cores share a 2 MB pool of L2 cache and can access up to 8 GB of DDR3L memory over a 64-bit interface.